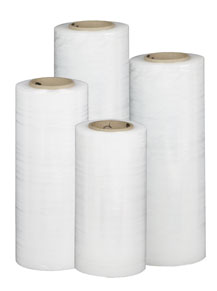 Los Angeles Wholesale Shipping and Packaging Supplies
Jet Sales Packaging is a wholesale distributor for packaging supplies, serving businesses across Southern California. Order boxes, packing materials, wrap and tape, and more and see why businesses rely on us for reliable service, affordable pricing and premium products to run their shipping ops. Happy customers have been our specialty for over 30 years—order now to become one of them!
Packaging Supplies
We're a leading wholesale packaging distributor in SoCal.
Bubble & Pallet Wrap
Browse bubble wrap & pallet wrap options online today.
Film, Foam & Sealing Tape
Shop conventional, stretch, banding, and machine film.
Janitorial Supplies
We even offer janitorial supplies to keep warehouse ops clean.
Wholesale Boxes & Packaging Supplies, Delivered in as Little as One Day
Whether you're a growing ecommerce company or handle fulfillment from your warehouse for a distributor, you need access to packaging and shipping supplies. Jet Sales Packaging has what you need, no matter the volume of your operations. Best of all, our low prices and fast delivery ensure you're always stocked and ready to ship product at a moment's notice. We have always valued giving our customers a good deal. From wholesale packaging to wholesale boxes and other supplies, we've got your company covered.
Based in Pico Rivera, CA, we've worked hard to earn our reputation as a premier wholesale packaging distributor in Los Angeles and throughout Southern California. We exclusively serve businesses, warehouses, fulfillment centers and similar operations with high-volume supplies. Simply put: we're equipped to meet the needs of growing business, to keep your shipping operations up and running even as your demand for essential materials rises.





Customer service is critical to us and we'll do everything we can to help you. Connect with our shipping specialists to learn how they'll go out of their way to meet your needs! We take pride in delivering a supremely satisfactory experience for every client. Take advantage of our top-notch packaging solutions and expertise to grow your business, one outgoing shipment at a time.
We understand your unique needs and offer fast service, cost-effective outcomes and superior quality products—always on time, in as little as one day. Contact us today to get the complete Jet Sales Packaging experience.
Order Essential Packing Supplies
Jet Sales Packaging is committed to finding the best solution for you. Contact our shipping specialists or other expert staff today to place an order. We look forward to hearing from you! Providing the best in wholesale commercial packaging solutions to all of California!